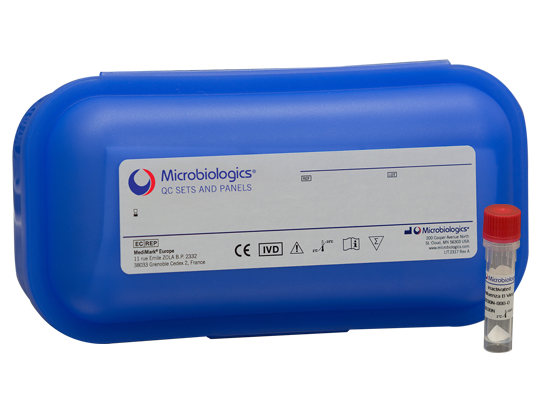 When it comes to detecting and identifying Healthcare Associated Infections (HAIs), there is no room for error. We offer simple, reliable controls for HAI testing in clinical laboratories so you can be certain your testing procedures and materials are working properly. From verification to validation and routine QC, we've got you covered; because your time is better spent focusing on what matters most - delivering rapid, reliable diagnostic information.
9
QC Sets and Panels: Helix Elite™
*The ATCC Licensed Derivative Emblem, the ATCC Licensed Derivative word mark and the ATCC catalog marks are trademarks of ATCC. Microbiologics, Inc. is licensed to use these trademarks and to sell products derived from ATCC® cultures. Look for the ATCC Licensed Derivative © Emblem for products derived from ATCC© cultures.