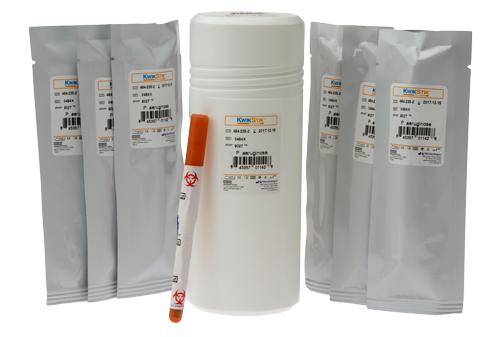 Quality Control testing doesn't have to be complicated or time consuming. Our ready-to-use QC Sets contain the recommended strains for a variety of IDEXX enzyme substrate tests in a formats that are quick and easy to use. They help you provide documentation and gain peace of mind in knowing that your lab can produce accurate results consistently. As an added bonus, they have one simple catalog number for fast and easy ordering.

For more information, check out IDEXX's website.
*The ATCC Licensed Derivative Emblem, the ATCC Licensed Derivative word mark and the ATCC catalog marks are trademarks of ATCC. Microbiologics, Inc. is licensed to use these trademarks and to sell products derived from ATCC® cultures. Look for the ATCC Licensed Derivative © Emblem for products derived from ATCC© cultures.