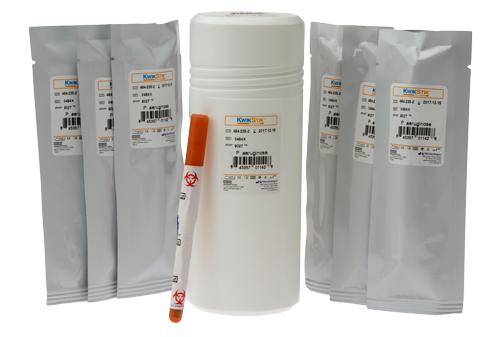 QC testing doesn't have to be a pain. Each of our ready-to-use panels contain the recommended QC strains for the Biolog Microbial ID System, so you can QC quickly and accurately. By using panels designed specifically for this system, you can count on your testing procedures and materials working properly. Not only does this make life in the lab easier, but it also protects your reputation by providing documentation, as well as the assurance that your lab can consistently produce accurate results.

For more information, check out BIOLOG's website.
*The ATCC Licensed Derivative Emblem, the ATCC Licensed Derivative word mark and the ATCC catalog marks are trademarks of ATCC. Microbiologics, Inc. is licensed to use these trademarks and to sell products derived from ATCC® cultures. Look for the ATCC Licensed Derivative © Emblem for products derived from ATCC© cultures.